What you wear to the office or to a zoom call has a major impact on how clients, peer, and superiors perceive you and receive you. what you think, what you say, and how you act is influenced by what you wear. Especially as a women in the business place.
Here are some Do's and Don'ts of what to wear!
Do's:
Choose clothing that is well-fitted and appropriate for your body type. Avoid clothing that is too tight or too loose.
Invest in classic, timeless pieces that you can never go wrong with.
The classic pieces can mix and match to create a variety of outfits.
Stick to neutral or muted colors such as black, gray, navy, and beige.
Go more on the conservative clothing side that covers your shoulders, and cleavage.
Wear closed-toe shoes that are comfortable and appropriate for the workplace.
Sandwich the colour palette, such as white-black-white.
Accessorize with simple jewelry.
Don'ts:
Don't wear clothing that is too revealing, such as low-cut tops or short skirts.
Don't wear clothing that is too casual, such as jeans, t-shirts, or sneakers.
Avoid bright colors and bold patterns that can be distracting in a professional setting.
Avoid overly trendy clothing that may not be appropriate for a professional setting.
Keep in mind that different workplaces may have different dress codes, so work accordingly.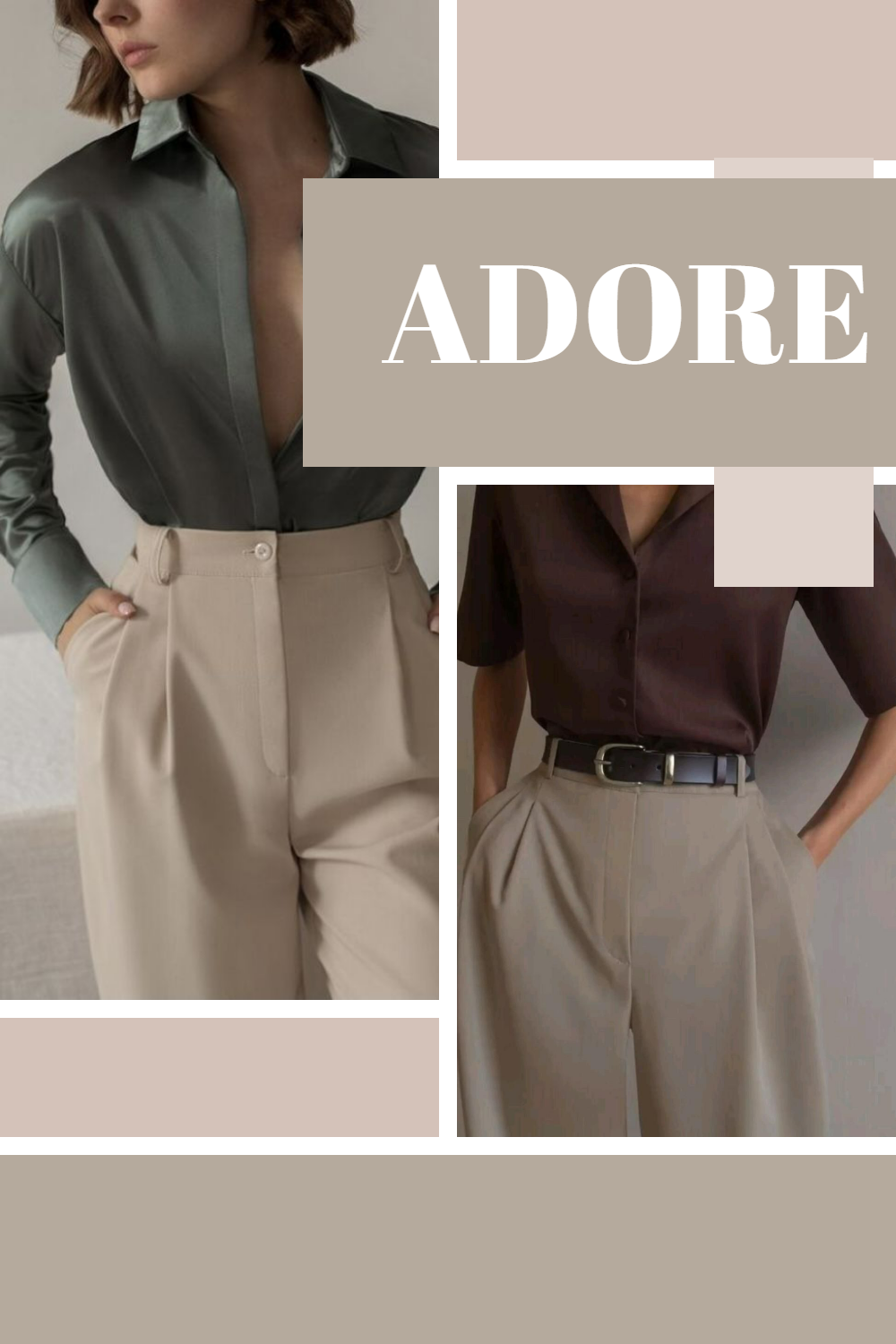 Business Chic Essentials from ADORE.