You can easily stay cool and comfortable while still looking professional in the workplace during the hot summer months.
Here are some tips on how to stay cool while looking professional in your summer office attire:
Choose light fabrics: Go for fabrics such as cotton, linen, and rayon that are lightweight and breathable.
Stick to light colors: Dark colors absorb more heat, while light colors reflect it. Wearing light-colored clothing will help keep you cool in the summer heat.
Go for sleeveless or short-sleeved options: Sleeveless tops or shirts with short sleeves are a great option for summer office attire.
Choose comfortable shoes: Swap your closed-toe shoes for open-toed shoes or sandals, but make sure that they are still appropriate for the workplace.
Accessorize appropriately: Jewelry, scarves, and other accessories can add a touch of style to your summer office attire.
Keep it simple: Keep your summer office attire simple, yet stylish.
Layer up: If you work in an office with air conditioning, you may want to bring a light sweater or jacket to keep you warm indoors.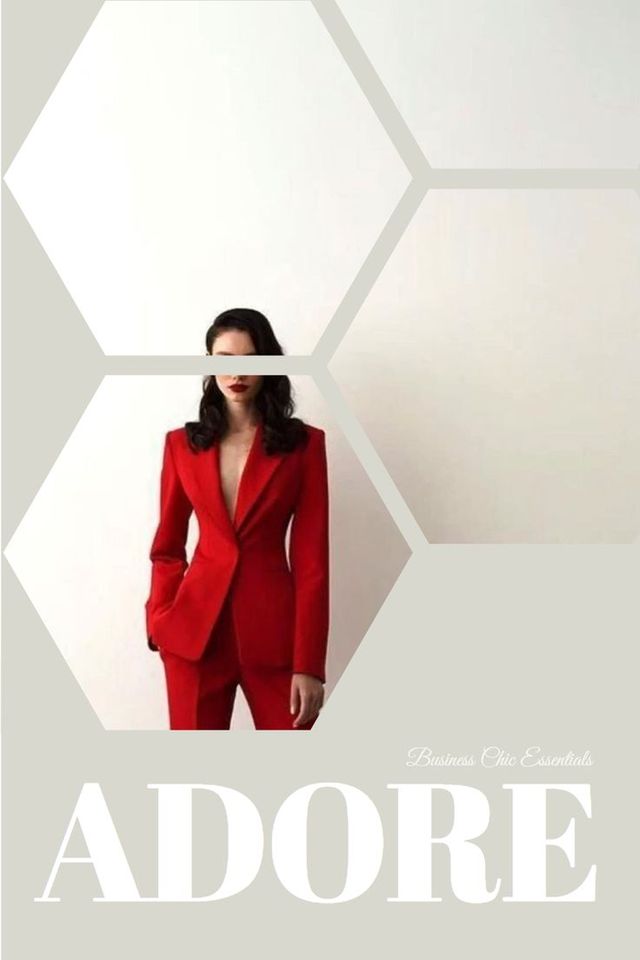 Stay cool and comfortable in the summer! But it doesn't hurt to add some color, maybe fire red.
Business Chic Essentials, ADORE.